Not Maurice Managing Partner Catherine Chevalier Named Vice President of the Venice Chamber of Commerce
VENICE, CA (October 12, 2012) – Not Maurice is thrilled to announce that its Managing Partner, Catherine Chevalier, was recently installed as Vice President of the Venice Chamber of Commerce for the 2012-13 term.
Catherine's involvement with the Venice Chamber began in January 2007, when she joined the Venice Media District (VMD) committee to support the promotion of local media companies with her marketing skills. After taking on a co-chair role, she became a Board member of the Venice Chamber in July 2008. Catherine has chaired the Chamber's Marketing committee since September 2009, spearheading efforts to overhaul the organization's marketing and revitalize the Venice Chamber as an irresistible place to network for local business owners and entrepreneurs.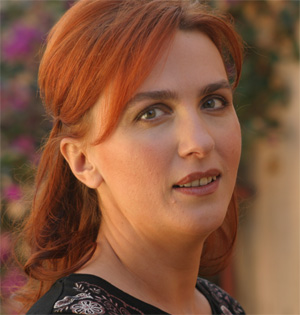 "As a young girl, I admired my grandfathers who were successful business owners and dreamed that one day, it would be my turn to run my own business, while giving back to my community by supporting other entrepreneurs," says Catherine. "Today, that dream is my reality. Every day, I feel so honored to serve my community and help Venice become a better place to live and work. As the partner of a creative agency, I am very blessed to work amongst the creative icons, artists and visionaries who make Venice 'the Creative Soul of LA.'"
Not Maurice takes pride in supporting the economic growth of the local community through Catherine's contributions to the Venice Chamber of Commerce.
About the Venice Chamber of Commerce
The Venice Chamber of Commerce is a vital organization of local business leaders. Its goals are to promote and protect the local business community, to enhance the image of Venice and to stimulate networking among members, resulting in growth opportunities for all. To learn more about the Venice Chamber, visit www.venicechamber.net.
About Not Maurice, Creative Marketing, Branding and Advertising Agency
Since 2004, Venice, CA-based Not Maurice has bridged the digital and traditional marketing worlds by delivering effective strategies and creative implementation to its international clientele. The agency's affordable, results-driven marketing, branding and advertising solutions support business owners, entrepreneurs and CEOs to increase sales and take their companies to the next level. Help your company reach its highest potential…visit www.notmaurice.com.
Media Contact:
Catherine Chevalier
Not Maurice
(310) 356-6177
Contact@notmaurice.com